Thoughtful packaging this Valentine's Day
February 10, 2021
Valentine's Day is your chance to show appreciation and thought for the one you love.
This Valentine's Day – wrap it up thoughtfully with our Valentine's Day Packaging.
The history
The day itself originated in AD496 – as a The Feast of Saint Valentine.
So how did we get from a feast to celebrating the one we love?
The day grew into an occasion tied with romance and love over the 14th and 15th centuries, where appreciation was expressed with brave acts or notions, the timing thought to be closely linked with when "lovebirds" which would be common in early Spring.
By the 18th century the occasion had evolved again, and rather than courtly acts to demonstrate love, people in England would exchange flowers, confectionary or greeting cards, known as "valentines".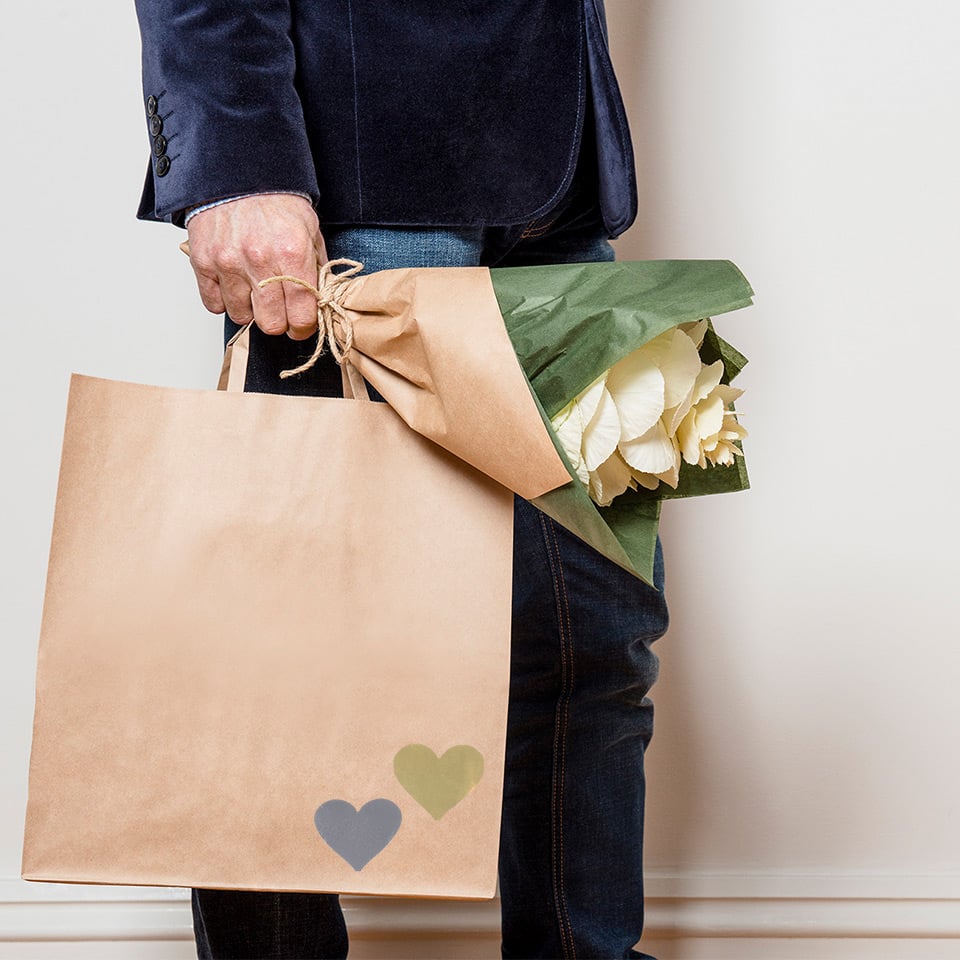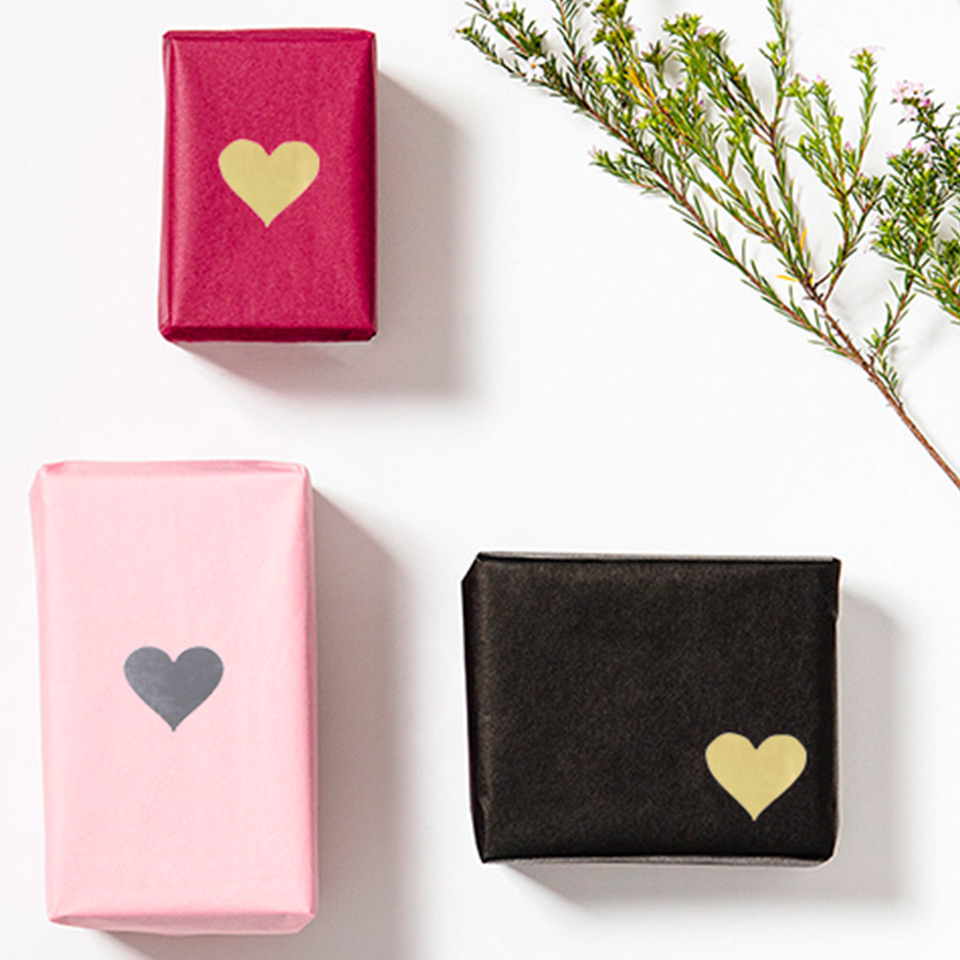 Today
Today, we still celebrate Valentine's Day with the cards and gifts popularised during the 18th century.
But the notion of gift giving itself has changed.
In a world more conscious of the environment and impacts of consumerism – gift giving has evolved.
Fading is the idea that bigger is better, but instead people want to see that thought and time has been put into their gift.
And what better way emphasize this than with thoughtfully paired wrapping and packaging?
Thoughtful packaging
Thoughtful packaging is about putting some time into the wrapping or packaging decisions themselves.
At PaperPak, we want to help support this concept and offer a broad range of packaging solutions.
Maybe the thought comes from selecting items in the favourite colour of the person you are gifting to.
Or, selecting one of our stock bags with a unique print or design can bring a unique look for your packaging.
Or, pair our carry bags with finished touches like tissue paper, labels or string to tie together the package.
Browse our Valentine's Edit for more ideas.
Or, back to Little Things Blog.