Bespoke packaging for CAMILLA Tinsel Town Range
One of Australia's leading bohemian luxury fashion label's CAMILLA recently released their Tinsel Town campaign, using movies as the inspiration for prints to transport people to different places and times.
As packaging played an important part in telling the story of this range, our team were proud to support a unique packaging solution for this campaign.
CAMILLA Brand Creative Manager - Candice Billingham explained that movies formed a big part of the inspiration for this bold range.
"Movies can transport you to anywhere in the world and to any period in time. Camilla and her design team started by asking themselves what their favourite films were – they looked at the stories, costumes, locations, even musical score and cast," Candice said.
"The end result is this edit of films that stayed with us long after the credits rolled. This entire collection captures the enigmatic beauty of cinema and tells their stories through print and design in a fresh and innovative way," Candice said.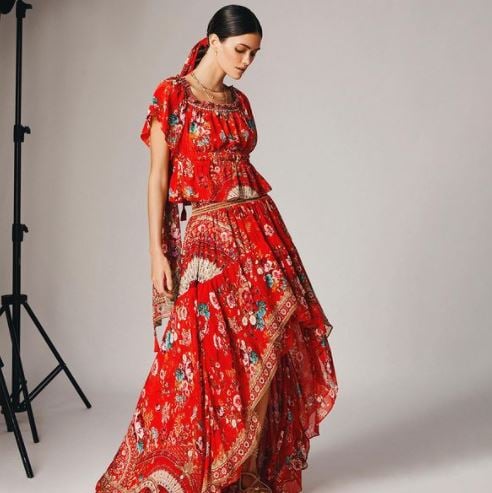 "Various films shine through the season like sweet seduction amongst fiercely feminine blooms, a poetic take on rock and roll that's equal parts pretty and rebellious, the decadence of a party palace roars to life rich with Art Deco motifs, the rum-soaked diaries of a wicked pirate princess, a colourful, eccentric kingdom where majestic beings roam free, debaucherous florals reminiscent of after-hours Paris and psychedelic anarchy set to a revolutionary sixties soundtrack," Candice said.
The glitz and glamour of the range was paired with a custom
printed packaging solution, which Candice said was designed to
inject colour into the festive season.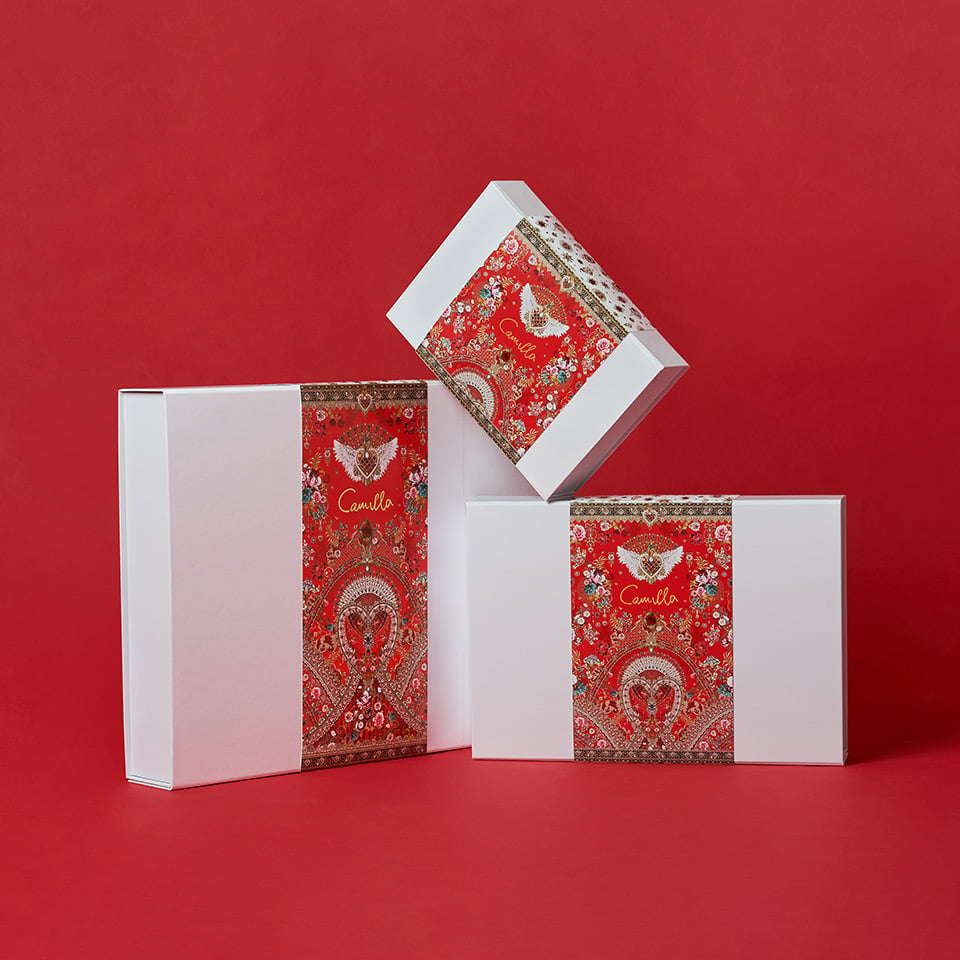 "We are famous for our prints, so naturally we used one of our Christmas prints as the basis of our inspiration for this bespoke set of packaging," Candice said.
From print concept to final product, the CAMILLA brand loves to tell a story. Packaging is obviously an integral part of this journey, it helps add to the theatre of purchasing.
"We are moving to fully recyclable packaging in the near future, which is a really exciting step for the brand," Candice said.
The PaperPak team was proud to support the rollout of this bespoke packaging solution for the CAMILLA Tinsel Town Range, and applaud the ongoing efforts of the CAMILLA brand to move to sustainable packaging options.