Every year, you carefully choose your Christmas wrapping paper to create a beautifully wrapped gifts for friends and loved ones. But maybe it doesn't need to stop there? We've got some ideas to enhance the festive spirit and creatively use our stylish wraps in fun and imaginative ways.


Why stop at one?
Can't decide on the wrap you like best? Use two, or even three! Layering your gift wrap and using different angles and proportions, adds extra impact and style to your gift giving. Combine with ribbon, twine and even sprigs of nature to personalise your parcel. The folded overlaps are a great spot to slide in your card!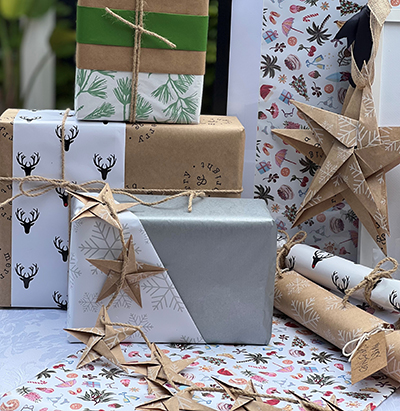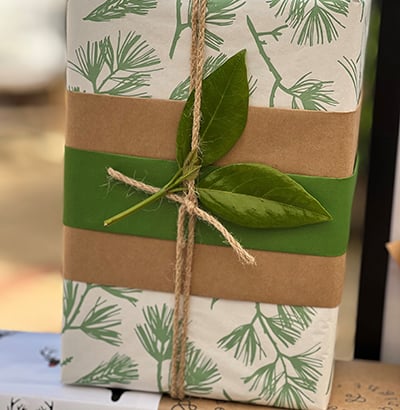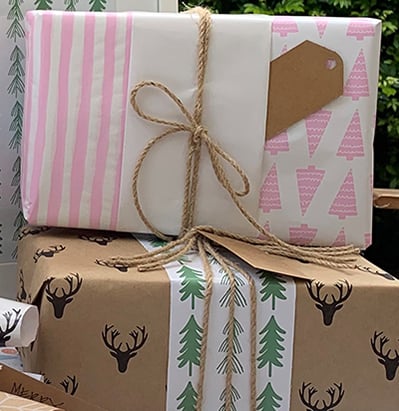 Mutli-Purpose

Use left over pieces of wrapping paper to create your own cards of gift tags. Explore different shapes and sizes. Try cutting out the images on the wrap and adhering these to card. The only limit is your imagination!
Table Dressing

Coordinate your gift giving with your table styling. Trim a length of wrap to a suitable width and length for your table. You can lay it over a cloth or directly onto the surface. Then add flowers or your favourite ornaments for a stylish, festive impact.

Why not try making your own bon bons, cutlery pockets or place cards? So many options!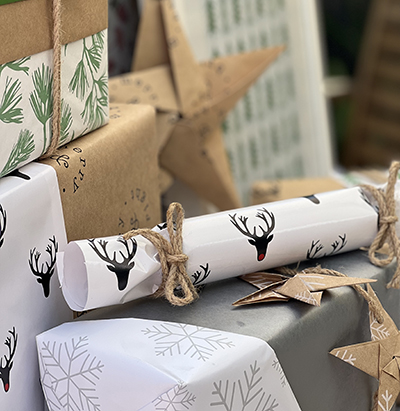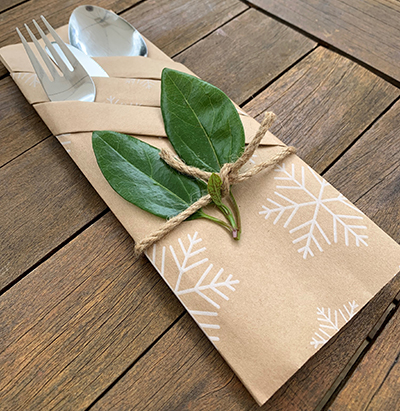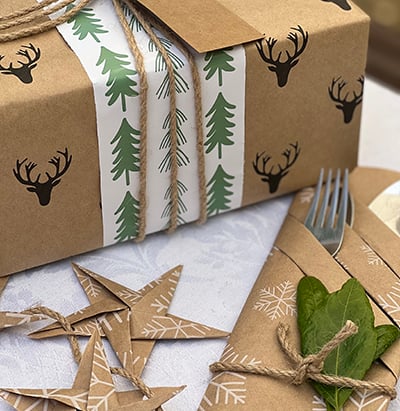 Decorations

Turn your gift wrap into decorations. Single pieces for the tree or even a garland. There are many tutorials available online for this fun family activity.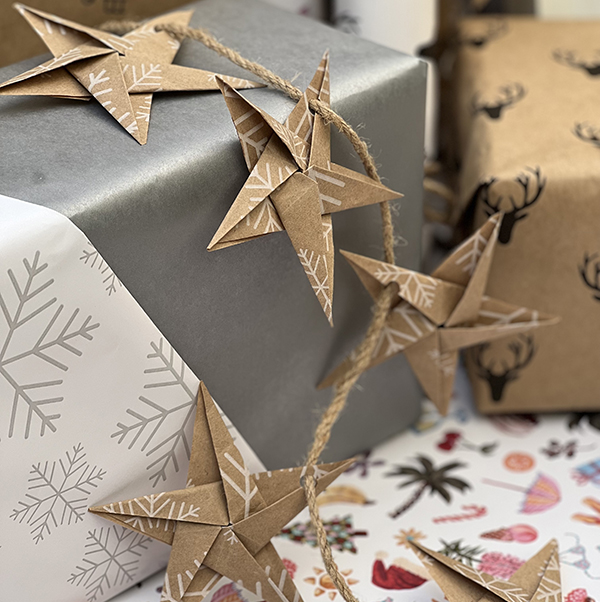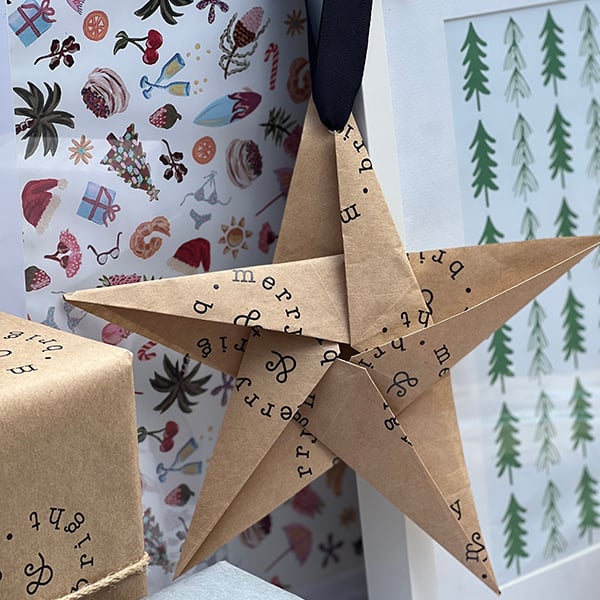 Art
One of the easiest ways to enjoy our beautiful wrapping paper, is to frame it. With so many choices, this could be for the festive season or forever.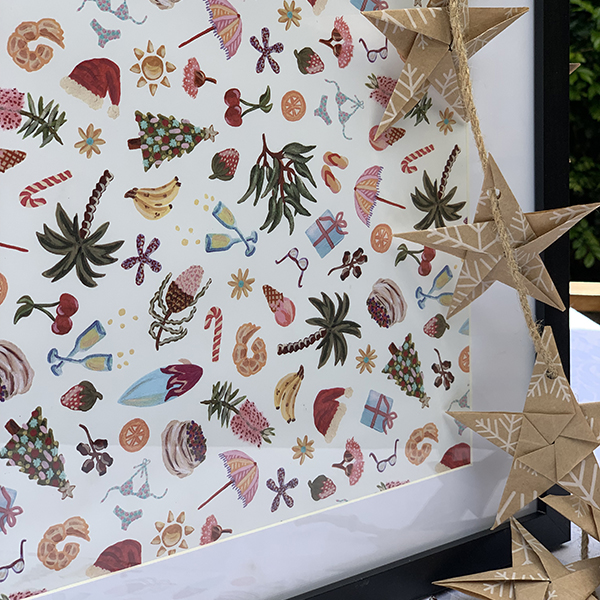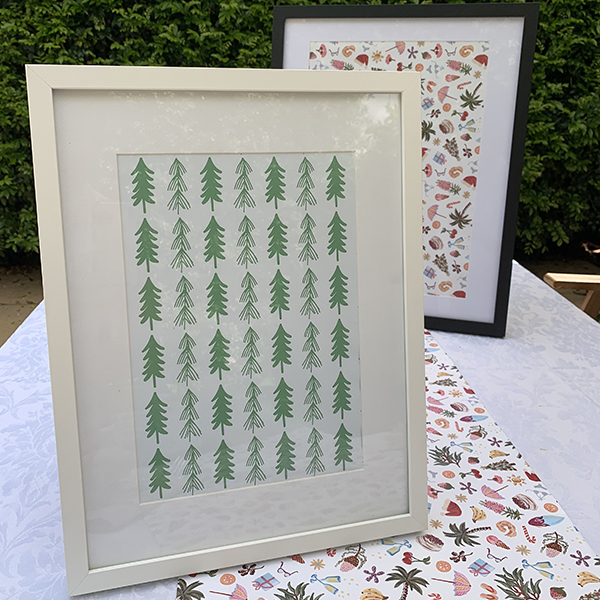 We would love to see what you create this Christmas season. Make sure you share on your social media and remember to tag @paperpak, so we can spread the inspiration!