Are you sure? If you change your country now, any items you have added to your cart will disappear.
Your location
Please set your location to see relevant stock levels. Freight costs and taxes will be calculated once you log in.
Note: changing your location will empty your cart.
November 13, 2019
Did you know paper can be recycled up to seven times? We choose paper as a sustainable option for single-use packaging.
In celebrating the seven potential lives of paper, we're proud to present seven ways that you can home-recycle one of our paper carry bags.
1. Your next shopping list
Not only do paper bags provide a great reusable bag option, but you can also write your shopping list directly onto the bag, a handy way to make sure you don't forget anything.
2. A gift bag
Finished with your plain kraft bag? Add a touch of colour with paper cut-outs, stickers or even ribbon to give your bag new life as a gift bag.
3. Kids arts and crafts project
The only limit is your imagination - paper bags could contribute to a variety of fun arts and crafts projects.
4. Book covers
Forget film or contact that just bubbles, paper bags make a great cover to help protect school books - and in a plain colour means kids can add their own decoration!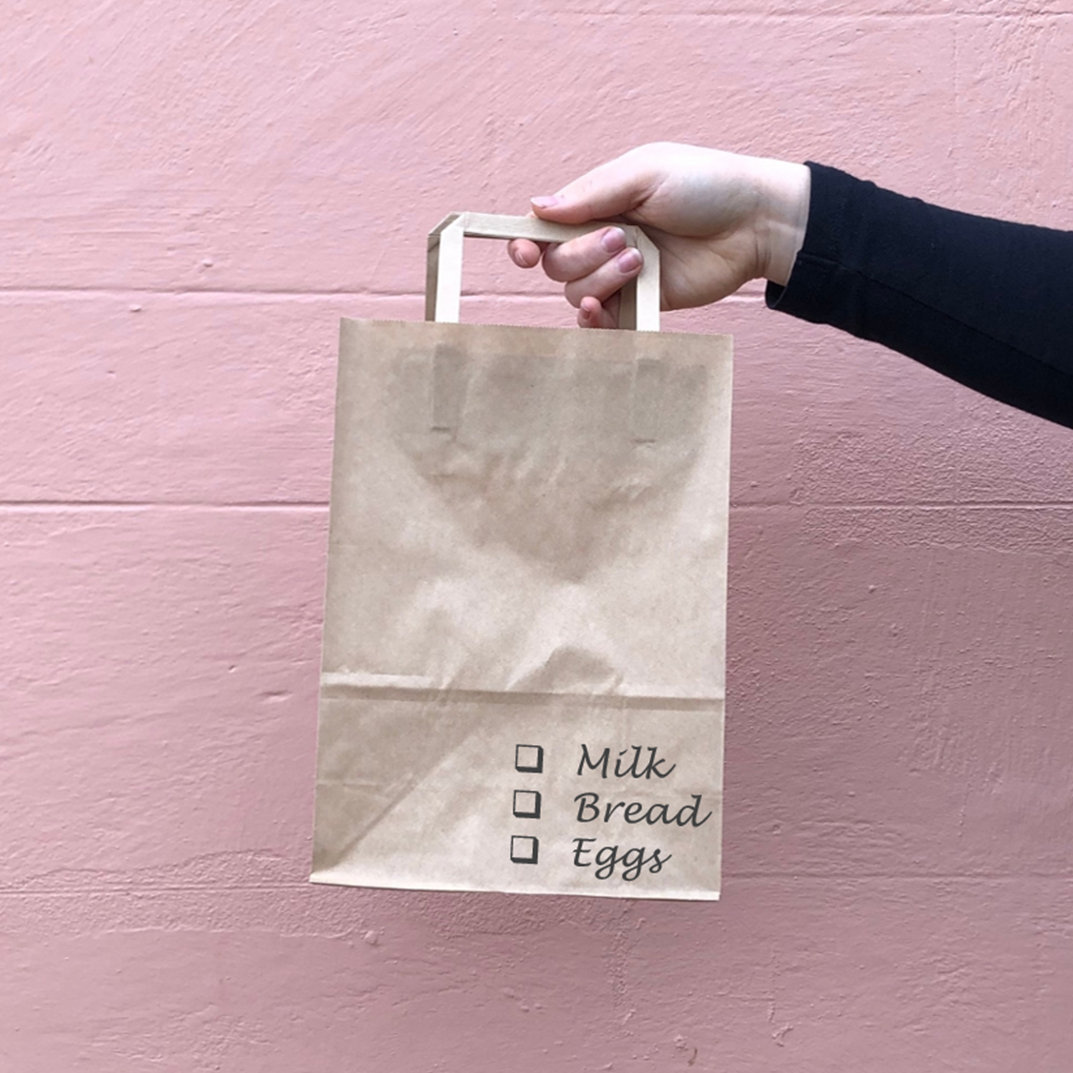 5. Placemats
Paper bags can create unique placements - and once used to help protect your table, you can still recycle these.
6. Masks
As a fun and creative project, paper bags can be the base of a great mask. Cut out some eye holes, draw over the bag, or add other design elements to make your mask truly unique.
7. Ripen fruit faster
You can place fruits such as bananas, tomatoes, pears, peaches or avocados into a paper bag to trap naturally released ethylene gas to make fruit ripen faster.
Have your own idea? Tag @paperpakco in your other uses for a paper bag.
Back to Latest News.